Wywrotka Moover czerwony
Your child's favourite ride-on truck
A ride-on Truck - the perfect gift for a 2-3 years old boy or girl
Hours of fun combined with motor-skill learning - for years
This is a toy that both parents and children will love
Moover Toys Dump Truck enables children to drive and steer simultaneously – and it is Moover Toys' vehicle flagship Not least on account of its great design.
Video Section, If you like your private moover video to be showed on moover web site. Please email us the YouTube link to you video to info@moovertoys.com we happy to include more videos. Thanks.
Building Moover Dump Truck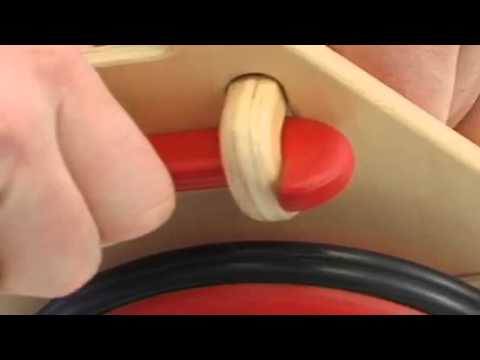 Uploaded 29th April 2015
Total Views :573
Play & Learning
Moover Toys Dump Truck helps children explore and practice gross motor skills by turning and reversing the truck. Additionally, the child can use the truck to transport things. When the child gets older, they gradually learn how to assemble and separate the dump truck– thereby strengthening the construction and gross motor skills.
Assembly
Moover toys are delivered in flat packs and can be assembled easily and quickly with the Moover Toys' unique "click system" - without the use of any tools. The assembly of Moover Toys' products is a joint, constructive experience for both children and grown-ups – later on, the child will be able to assemble the toys themselves.
Pol Safety
Wywrotka Moover została wyposażona w antypoślizgowe, wytrzymałe podwójne gumowe opony, które mają wyśmienitą przyczepność. Właściwości jezdne Wywrotki są na tyle wszechstronne, że zabawka sprawia dziecku wiele radości przy umiarkowanej prędkości.
Colour
Red with yellow wheels, natural with red wheels
Pol Dimension
56 x 29 x 19 cm (22 x 11 1/2 x 7 1/2") 2,500 Kg (5 ½ lbs)
Wiek
8 - 48 miesięcy
Projekt
Kåre Tofte
EAN Codes
5708062988889
For your child's safety
Moover Toys' products comply with the mandatory product safety requirements of the EU member states as well as Iceland, Norway and Switzerland; North America; Australia/New Zealand and other APEC Countries. Moover Toys are tested by internationally accredited testing laboratories. These specifications are covered by:
ASTM F963 – 11 / CPSIA
EN71
SOR/2011
AS/NZS ISO 8124
Moover Toys' products are reviewed and assessed at the designer stage and are further routinely tested at the shipment stage to safeguard the integrity of all Moover Toys' products.
Facebook Like Box
Instagram Photos