Moover Baby Truck
Your Baby's first ride-on toy
The perfect gift for the 1st birthday
Lift and close the top of the truck for a hide-away compartment
Have fun and develop skills at the same time
Moover Baby Truck will be your child's favorite toy. The Moover Baby Truck is specially designed for very young children. The truck is fun and enables children to familiarize themselves with movement on wheels, in a safe way. It appeals to both boys and girls – and is therefore an obvious choice as the child's first "ride-on" toy. It is the perfect gift for the first birthday.
Video Section, If you like your private moover video to be showed on moover web site. Please email us the YouTube link to you video to info@moovertoys.com we happy to include more videos. Thanks.
Building Moover Baby Truck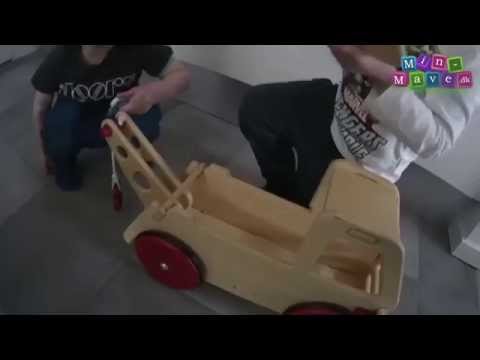 Uploaded 7. May 2015
Total Views :390
Building Moover Baby T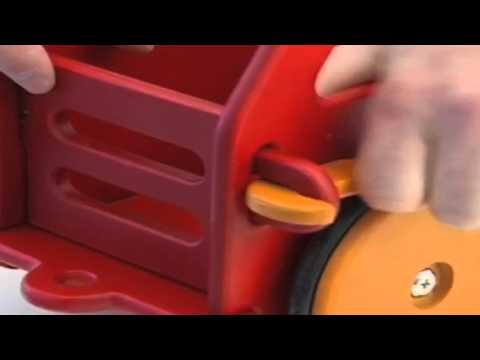 Uploaded 29th April 2015
Total Views :226
Building Moover Baby T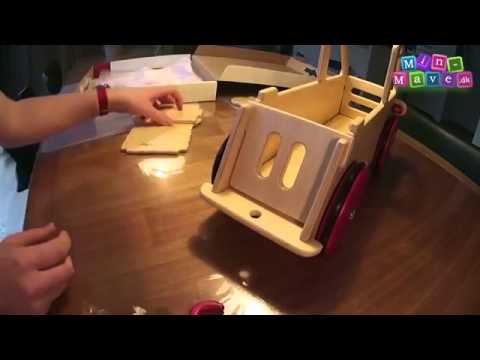 Uploaded 3. November 2016
Total Views :100
Play & Learning
With the Moover Baby Truck the child can practice simple assembling and construction skills as both the truck body and the crane can be removed. In the driver's cab there is room for a teddy bear or a doll and other toys can be placed in the back: A creative mixture of play and learning. "Our son was one year old, when he learned to disassemble the baby truck, now he is almost two and still very interested in playing with the truck." - Jani Laurikainen, Finland.
Safety
The Moover Baby Truck is designed to drive straight, and the positioning of the rear wheels ensures that it cannot tip. The truck thus gives the child a safe and calm secure first-time experience of toys on wheels. Child-safe paint Red with yellow wheels / natural with red wheels
Dimensions
57 x 28 x 20 cm (21 1/2 x 11 x 7 3/4") 2,400 Kg (5 1/4 lbs)
Age Group
6 - 36 months
Design
Kåre Tofte
EAN Codes
red – 5708062888028
natural - 5708062388887
For your child's safety
Moover Toys' products comply with the mandatory product safety requirements of the EU member states as well as Iceland, Norway and Switzerland; North America; Australia/New Zealand and other APEC Countries. Moover Toys are tested by internationally accredited testing laboratories. These specifications are covered by:
ASTM F963 – 11 / CPSIA
EN71
SOR/2011
AS/NZS ISO 8124
Moover Toys' products are reviewed and assessed at the designer stage and are further routinely tested at the shipment stage to safeguard the integrity of all Moover Toys' products.
Facebook Like Box
Instagram Photos