Baby Truck Puzzle
An enchanting piece of art – the perfect gift
A stylish and impressive personal gift
The fine motor puzzle challenge
Children experience 'hands on' learning with wonderful artwork
Moover Puzzle systems introduce artistic and fine motor learning skills into kids' daily play environments. By playing with larger made puzzles pieces, children adopt new 'hands on' form and shape skills by identifying shapes and matching each unique piece to correctly complete the picture pattern. Moover Puzzles offer stylish and well designed puzzles with a long lasting playing time: Every piece is different so the puzzle is both interesting and challenging to ensure playtime longevity. Furthermore, when the puzzles are fully completed, happy, loveable and engaging imagery results in a timeless artwork, perfect for accessorising every child's bedroom or play area.
Video Section, If you like your private moover video to be showed on moover web site. Please email us the YouTube link to you video to info@moovertoys.com we happy to include more videos. Thanks.
Baby Truck Puzzle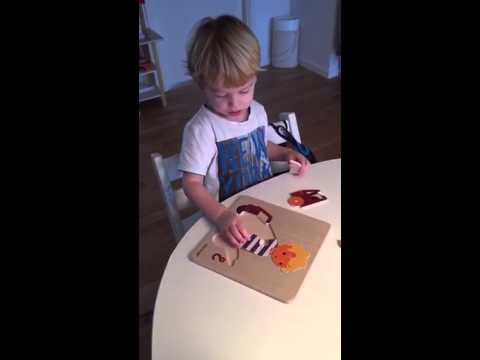 Uploaded 29th April 2015
Total Views :94
Safety
Made from quality linden wood, there are safe, rounded corners on all pieces. All pieces are a safe size for babies and finished with child-safe paint.
Material
Handmade jig-saw artwork in strong 10mm linden plywood; Image: heat-transfer painted with child-safe paint.
Dimensions
24 x 24 x 1 cm (9 1/2 x 9 1/2 x 5/8") Weight: 0.33 KG (3/4 lb)
Age Group
+ 18 months
Design
Kåre Tofte
EAN Codes
5708062880039
For your child's safety
Moover Toys' products comply with the mandatory product safety requirements of the EU member states as well as Iceland, Norway and Switzerland; North America; Australia/New Zealand and other APEC Countries. Moover Toys are tested by internationally accredited testing laboratories. These specifications are covered by:
ASTM F963 – 11 / CPSIA
EN71
SOR/2011
AS/NZS ISO 8124
Moover Toys' products are reviewed and assessed at the designer stage and are further routinely tested at the shipment stage to safeguard the integrity of all Moover Toys' products.
Facebook Like Box
Instagram Photos