Moover Rocking Horse
A well-loved traditional toy – made especially for babies 1 +
Well loved rocking motion
High safety - even for small children
Designed to encourage the well-loved rocking motion
Moover Toys' Rocking Horse is a fun and instructive rocking horse, which has been designed specifically for the very small children. The design combines the classic rocking horse with modern design – and introduces the child to the ancient game of "rocking" in a safe and fun way.
Video Section, If you like your private moover video to be showed on moover web site. Please email us the YouTube link to you video to info@moovertoys.com we happy to include more videos. Thanks.
Building Moover Rocking Horse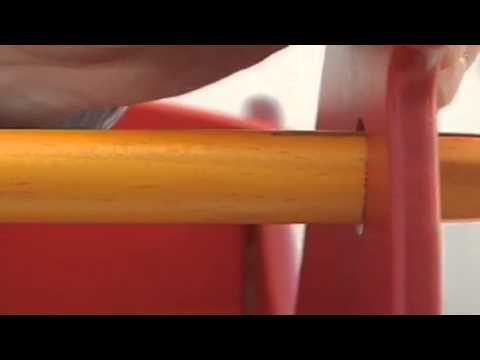 Uploaded 29th April 2015
Total Views :367
Play & Learning
Moover Toys' Rocking Horse teaches the child to rock by experiencing how a repeated body movement is transformed to the rocking movements of the horse.
Assembly
Moover toys are delivered in flat packs and can be assembled easily and quickly with Moover Toys' unique "click system" - without the use of any tools. The assembly of Moover Toys' products is a joint, constructive experience for both children and grown-ups – later on, they will be able to assemble the toys themselves.
Safety
The rocking horse is designed with Moover Toys' special "curve brake" ensuring that the horse doesn't rock too high. This brake works automatically and unnoticed by reducing the speed when the horse reaches its highest point. Moover Toys' Rocking Horse is also designed to ensure that the child sits securely in a protected seat. This results in a safe position during rocking and prevents the child from touching the floor. The seat is intentionally made in such a way that it takes some time for the child to climb onto the seat.
Material
Strong 10mm linden plywood
Colour
Red or natural
Dimensions
72 x 48 x 38 cm (28 1/4 x 18 3/4 x 15") 3,200 Kg (7 lbs)
Age Group
6 - 36 months
Design
Kåre Tofte
EAN Codes
red - 5708062288880 natural – 5708062688888
For your child's safety
Moover Toys' products comply with the mandatory product safety requirements of the EU member states as well as Iceland, Norway and Switzerland; North America; Australia/New Zealand and other APEC Countries. Moover Toys are tested by internationally accredited testing laboratories. These specifications are covered by:
ASTM F963 – 11 / CPSIA
EN71
SOR/2011
AS/NZS ISO 8124
Moover Toys' products are reviewed and assessed at the designer stage and are further routinely tested at the shipment stage to safeguard the integrity of all Moover Toys' products.
Facebook Like Box
Instagram Photos